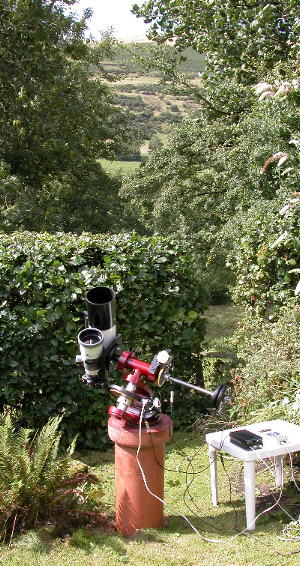 The Site

Unfortunately, ever growing trees mean the telescope will have to move to another part of the garden!

However, if all goes to plan the "observatory" should be moving to the clearer skies of Norfolk in the near future.
Location

The observatory is located in the reasonably dark skies of the Yorkshire Dales National Park near Sedbergh, although even here light pollution is spreading. Observatory is perhaps too grand a title - observing site would be more accurate! As yet there is no building, just a permanent pier concreted into the ground.